The pandemic has caused a lot of confusion and troubles all over the world. Especially small and mid-sized businesses have been hit hard, causing many to shut down their services and taking their times off to come up with creative solutions. Many of Leipzig's locals have started with their digitization efforts, providing online buying options or services that involve digital products. However, not everyone has the background knowledge and experience to set up a functioning online shop that will provide their customers with a pleasant experience. That's where "Leipzig vernetzt" comes into play: Together with the city of Leipzig, platform specialist Mercateo has built a platform to connect regional businesses with each other. Suppliers, dealers and service providers can register their offers in an easy and convenient way.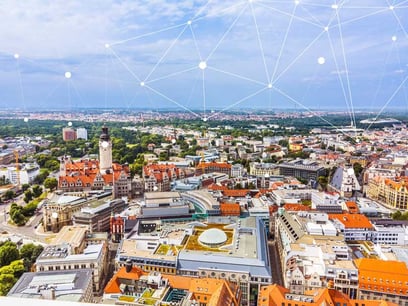 "After a Twitter call for the delivery of protective clothing to the city, there were surprisingly about 500 responses from Leipzig over one weekend. To handle the order by e-mail was tedious. At the same time we wanted to open the offer to other customers in the region and for other goods and services. "Leipzig vernetzt" solves these problems and connects companies from the Leipzig region digitally on a trading platform," recalls Clemens Schülke, head of the Leipzig Economic Development Agency. Supporting each other in a regional context also means building meaningful relationships, having direct contact and knowing where things come from. As a plus, the platform enables many beneficial options, such as being able to store information such as special offerings for specific customers.
One of the many learnings the current crisis has shown us is that personal connections, solid relationships and diversification within the supply chain are important factors that benefit the economy in the long run.
"We joined the B2B platform with Basislager Coworking offering spacious workshop rooms to local companies, because we believe in a strong regional network sharing resources. The colleagues at Mercateo are working hard to help with onboarding and IT connection", Marco Weichholdt, Managing Director Basislager
The platform helps to build resilient supply chains within the region and makes it easier for local initiatives to support each other. With a budget of 500 Euros, the Economic Development Office Leipzig provides the first 50 local businesses with an opportunity to digitize their offers and tapping into new markets that extend the catchment area.
Currently, the offers span from catering/food delivery services to buying office equipment, facility management, event room bookings and many more. 20 companies decided to join "Leipzig vernetzt" already. The platform is available for businesses only.