Since July 2018 the new, fully-automatic train formation yard in Halle (Saale) is in operation, after a four-and-a-half-year construction period. On the site of the former Halle goods yard near Halle main station on an area of 250,000 square metres one of the most state-of-the-art facilities in Europe was built. The purpose of a train formation facility is to marshal goods wagons from incoming trains into new rakes so that they and other wagons can form a new train which is as long as possible. It ranks among the top five marshalling yards in Germany and is an important rail junction for the transport axises West and East, North/Baltic Sea and Southeast Europe as well as Scandinavia and the Mediterranean Sea. The marshalling yard has taken over the operations of Leipzig-Engelsdorf and Dresden-Friedrichstadt which were closed in December 2018.
Deutsche Bahn and the German Government invested a total of 180 million EUR. The construction of the marshalling yard in Halle is part of the German Unity Transport Project 8 (VDE8). To build the yard, 76,000 tonnes of gravel were used and 42 kilometers of tracks as well as 133 switches were renewed for a total of 36 sorting sidings, eight reception sidings, two departure sidings and one hump. The entire shunting and marshalling operations on the 36 tracks are controlled and monitored entirely electronically for a planned capacity of 2,400 goods waggons per day. The fully-automatic yard allows for 120 wagons to be rearranged in one hour and sent on their way towards Berlin, Munich or Southeast Europe.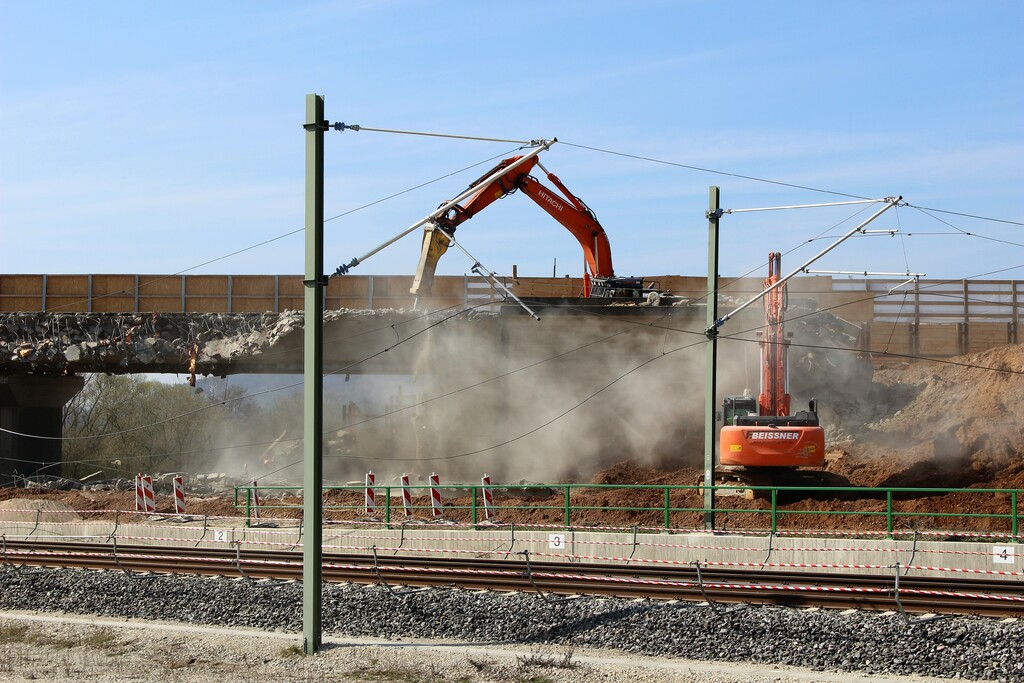 Around 100 employees, including shunting locomotive drivers, foreman shunters, wagon inspectures, train preparers or chief dispatchers, work at the facility in Halle in a five-shift system day and night. In order to facilitate working at night, a total of 700 masts and 1,150 LED luminaires were installed. The system has twilight sensors that put the lights into operation in the evening. The luminaires are set in way that the light cone only reaches just next to the edge of the marshalling yard and does not illuminate the neighbouring residential area. This type of smart lighting system is unique in Germany thus far.
In a news of DB Cargo AG in the light of the opening of the new train transformation yard in July, Thomas Webel, Minister for Regional Development and Transport in Saxony-Anhalt, was quoted saying: "Saxony-Anhalt has a history and a future as a trade hub. The train formation yard sets new standards in German and international freight transport. This modern marshalling yard will have a positive impact on the whole of central Germany, providing an important economic stimulus and securing jobs in the region." Eckart Fricke, Management Representative at Deutsche Bahn for Saxony, Saxony-Anhalt and Thuringia emphasized this in another statement in the news of DB Cargo AG: "For the first time in over 25 years, we are putting a new marshalling yard into operation. The modern train formation yard in Halle (Saale) is Deutsche Bahn's clear signal for the future and shows our commitment to single-wagonload transport in Saxony-Anhalt, in central Germany, in Germany as a whole and across Europe. With its long railway tradition, Halle is once again at the centre of traffic flows." And according to Dr Roland, Bosch, CEO of DB Cargo, especially the customers in the steel and chemical industry will see benefit as the new train formation yard is connected to the central German chemical industry triangle and well-placed for steel transport to and from Czech Republic.
Sources: